Featured Books 
Lawyers Then & Now
This book, loosely modelled on Robert Megarry's Miscellany at Law, presents thematically true stories drawn from the spread of Australian legal history and case law. Discover:
who was Australia's youngest judge instances of extreme rudeness in court and between judges which judges served the longest and shortest terms in office the barriers facing women who wanted to practise law and when they were scaled which judge was tried and acquitted of murder and which law officer was convicted of murder and sentenced to hang and, learn about humor of all sorts in the profession as well as amusing aspects of Australian law's interface with religion, art, sport, gambling and literature.
Lawyers Then and Now focuses on the quirkiness of the law and the humanity of the people of the law. Highlighted are the recurring constancies and changes in our legal culture with concentration on aspects of legal culture that are accepted in one generation and condemned in another. The book's final chapter Fallible All recapitulates the theme that lawyers are far from perfect even as (most of them) struggle to perform at their best. Old Law, New Law: A Second Australian Legal Miscellany follows this volume.
Learn more about this ebook here on Booktopia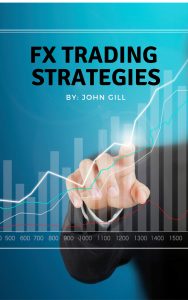 John Gill has written this book is to show readers how to make money trading Forex. Thousands of people, all over the world, are trading Forex and making a lot of money. Why not you, he asks?
All readers need to start trading Forex is a computer and an Internet connection. You can do it from the comfort of your home & without leaving your day job.
Unlike what most think, you don't need a large sum of money to start, you can trade initially with a minimal sum, you can start practicing with a demo account without the need to deposit any money to perfect your skills.
FX Trading Strategies is a very easy to read book, simple and straightforward explanations to complex matters. He writes of proven trading strategies for currencies that have quite high profit potential.
People that have minimum financial track record can easily make money by learning how to trade currencies via this book. Explanations on opening a trading account with online Forex brokersand check the likes of  Vantage FX reviewsof the services offered to their clients.
FX Trading Strategies features all the in's and outs of currency trading as well as strategies needed to achieve success by the amateur and experienced trader alike. A must read if the world of FX trading is of interest to you.
This book addresses the Australian Curriculum and the National Quality Framework.
Product Description
A foundational text for pre-service teachers explaining the theories, policies and pedagogies that shape the provision of early childhood education and care in Australia.
In order to effectively practise as an early childhood educatorit is essential to understand the theories, policies and pedagogy that shape the discipline. Understanding Early Childhood Education and Care in Australiaprovides core foundational knowledge that is critical for best practice.
Part One looks at concepts of childhood and the development of mass education before examining influential theories including developmental psychology, sociology, feminisms and critical theory. Specific approaches are also analysed including Reggio Emilia, Montessori, Multiple Intelligences and HighScope. Part Two focuses on the guiding frameworks and policies in Australia and explores in depth issues affecting Indigenous children and provisions for recognising diversity and the practice of inclusion. The final section examines teaching and leadership and considers curriculum, pedagogy and assessment, building relationships between staff and families, the care of babies and infants, the environment in which early childhood education takes place and the responsibilities and professional development of teachers.
This essential reference will ensure pre-service teachers develop a sophisticated understanding of how theory underpins effective practice in early childhood education.
About the Author
JO AILWOOD is a Senior Lecturer in the School of Education at The University of Newcastle.
WENDY BOYD is a Senior Lecturer in Early Childhood in the School of Education, Southern Cross University.
MARYANNE THEOBALD is a Senior Lecturer in Early Childhood, Faculty of Education at the Queensland University of Technology.
Monocle go beyond the Opera House and take readers on an urban walkabout from Bondi Beach to the Blue Mountains.
Sydney Australia is  truly is an essential port of call on any global itinerary. The largest city in Oceania and an Asia-Pacific powerhouse, Sydney is a diverse mix of new urban cool and classic refinement, with some of the best beaches in the world thrown in for good measure.
Monoclehas gone down under to guide you on a fresh journey from the sights and sounds of the waterfront, to the shops and fine dining of Darling Harbour, and on to the new antipodean hipness in Kings Cross. Stopping to sample the best flat white along the way, the Monocle team lead you on a walkabout to the best exurban excursions and help you find the neighborhood gems that only the local Sydney Private Tour Guides know about. Uncover a side of Sydney you never knew. It's your turn now, mate.
Peter Craver's new book moves beyond concrete in standard use in construction and transforms this commonplace material into an elegant medium that can be used throughout the house or commercial building.
Combining cutting-edge concrete design with helpful how-to information, Concrete Finishes offers ingenious ideas for planning and building walls, fireplaces, mantels, hearths, and exterior and interior floors, as well as tips on incorporating architectural elements such as counters, sinks, columns, and water pieces into the project.
The construction of forms, footings, and ties is detailed in clear, easy-to-follow instructions, and special attention is given to finishing techniques, including adding color, texture, and inlays.
Polished concrete floors are an extremely popular around the globe in 2017– open any home or lifestyle magazine and you're bound to see an example of it!
Concrete Polishing Sydney gives their concrete projects a smooth matt finish, which is achieved by grinding the concrete surface and exposing the aggregates. Smoother polished concrete surfaces can be achieved through extended honing of the surface, using progressively finer abrasives pads for polishing. This imparts a lustre to the concrete surface that is then locked into place with a surface sealant.
All types of floor and marble flooringwall finishes are in the comprehensive book and is a must read for home renovators.